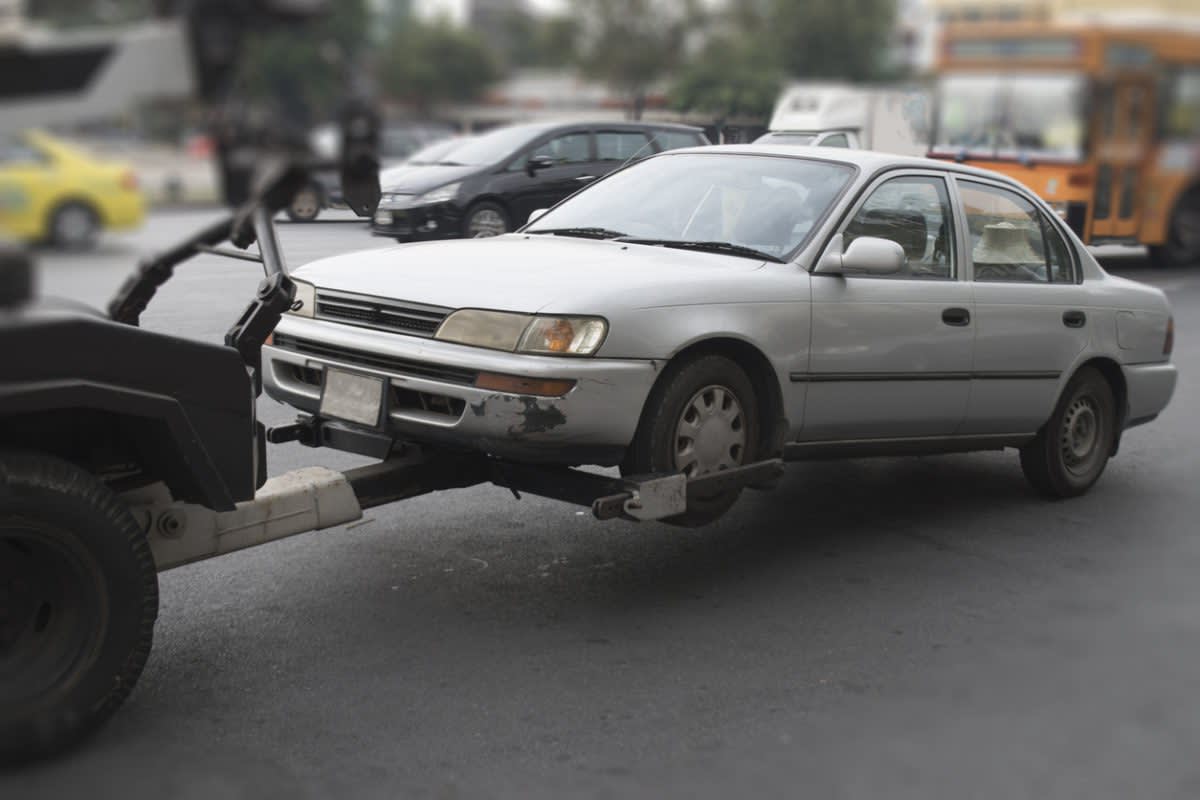 What Can I Do If My Car Was Wrongly Repossessed?
Aug. 3, 2020
Walking outside and not seeing your car where you left it is scary and unsettling. We depend on our cars for our freedom and our means of survival. Even when a repossession shouldn't be surprising, it's always unexpected and can occur without a backup plan in place. More disturbing is when your car is wrongly repossessed due to an error or mix-up.
At Stecklein & Rapp, our team of experienced attorneys represents clients that are struggling with their finances and have been treated unfairly as a result. We will fight for your rights and help you recover your property. We proudly serve clients throughout Kansas and Missouri. Contact us today for a free consultation.
A Maddening Mix-Up
In 2018, Tage Kendall walked outside to find his car missing. He had been recently contacted by the repossession company who told him they were coming to get his car because he was behind on payments but with a bank where he had neither an account nor a loan. His car was fully paid off and he had the paperwork to prove it so he shrugged the call off as an error.
Unfortunately, what he thought was an innocent mistake, turned into a nightmare. He had to take a leave of absence from his job to fly home and sort out the mess. To make matters worse, he had only 20 days before the car was to be sold at auction.
It turned out the bank had him listed as a cosigner on a loan on which someone defaulted. This was news to Kendall and the bank refused to show him documentation that he was said to have signed. In the end, his car was returned and Kendall filed suit against the bank to compensate for expenses and lost wages.
Repossession Requirements
If you have fallen behind on your monthly car payments or haven't been able to pay them in full, your car may be repossessed and lenders are not generally required to let you know in advance that the repossession will occur. Lenders typically work with a third-party towing company who is given information on your vehicle and address of your work and home. In most cases, they will take your vehicle without warning.
Even when the reason for the repossession is legal, there are still rules and regulations that the repossessing company must abide by including:
Repossession agents must inform the police of intent to repossess the vehicle

Agents may not "breach the peace" in taking a vehicle

Agents may not damage personal property

The lender must send you full and proper notice immediately after the repossession and again after any auction or sale of the vehicle
Where a repossession company fails to comply with these requirements, car owners are within their rights to seek recourse.
How Legal Counsel Can Help
Whether your car was taken due to a loan default or whether it was wrongfully repossessed, an experienced attorney who is familiar with the nuances of repossession laws can help you fight to:
Get your car back

Clear your credit

Seek compensation for damages
It's important to take action quickly before your car goes to auction and documentation is harder to recover.
Work With Reliable Debt Relief Attorneys in Kansas City, Missouri
Dealing with vehicle repossession is never easy, especially if your vehicle is being taken away without a proper reason. To ensure your rights are being protected, contact Stecklein & Rapp to schedule a free consultation. With offices in Kansas City, Missouri; Kansas City, Kansas; and Lincoln, Nebraska; we have the expertise and knowledge to guide you through your unique situation and help you make informed decisions.