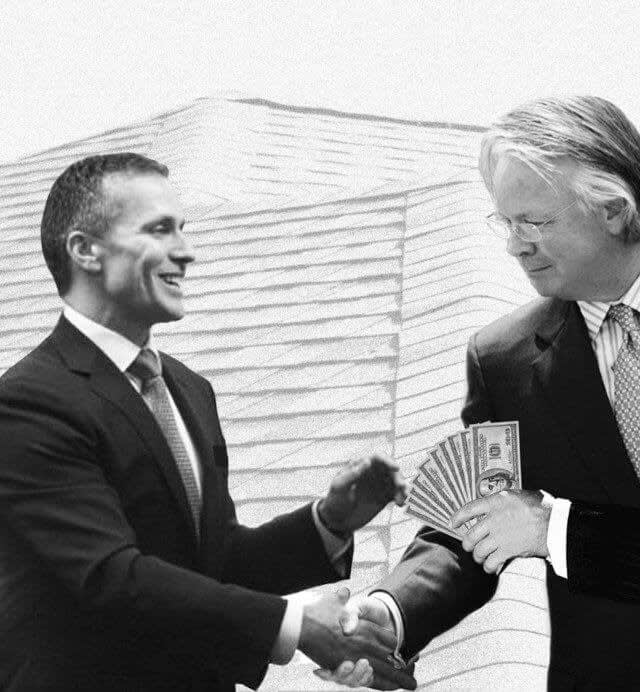 Losing a lawsuit? Change the laws!
Feb. 11, 2017
Say you own a company that makes products that keeps the weather out of peoples' homes. Say that the product has a rather high failure rate. Now say that more than a few people (and a church) decide to sue you over the damage caused by the failure of your product. What is a company to do?
Well, you'd have a couple of options. The first one is to try to get the lawsuit kicked over fine print. (Arbitration.) What happens if the courts don't buy that argument? You could appeal! Say the appeals court doesn't buy it either. Can you keep going or do you just have to suck it up and pay the warranty claims?
One Missouri company may have a different approach. It appears they are trying to change the law.
TAMKO is a Missouri company that makes roofing shingles that a lot of folks say fail after just a couple years. It's CEO and president, David Humphreys, and his sister Sarah Atkins, during the 2016 election, gave at least $11 million to Missouri Republican candidates. They were particularly generous to the campaigns of gubernatorial candidate Eric Greitens and attorney general candidate Josh Hawley. In fact, they just wrote a $100,000 check to Senate President Ron Richard.
Perhaps it is merely coincidence, but one of the very first bills proposed in the 2017 session was a bill to gut consumer protection laws (SB5). The Missouri Merchandising Practices Act is the law consumers use to sue somebody who ripped them off. In fact, it is the very law the folks are using to sue TAMKO. Who proposed SB5? Senate President Ron Richard.
read more here and make up your own mind:A shingle maker and Missouri Republicans team up to leave consumers in the cold