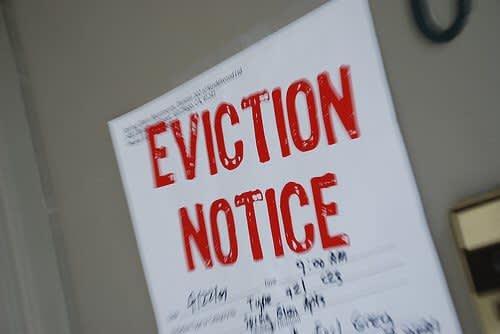 Evicted? You might get blacklisted from ever renting again.
Sept. 5, 2016
Ever been sued in court by an old landlord? How about if someone with your name has been sued and there has been a mix-up? You may never know. Often, they serve people at the address that they just moved from. Then, if they don't appear in court, they get a "Default Judgement" against them that appears on their credit report. While this damages their credit score, the nightmare usually doesn't end there. There are companies that are like Credit Reporting Agencies, but just for landlords. They are known as "tenant-screening companies" and they compile databases from housing court records. Prospective landlords from across the country use these databases to weed out risky tenants. Run afoul of one landlord or have a mistake in the record and you might be condemned to never rent again.
If this sounds like something that has happened to you or someone you know, there may be help available. There are laws to protect people from mistakes and give people second chances. The lawyers at Stecklein & Rapp have experience in these situations. In many cases, we can start to work to fix the problem for you without you having to open your wallet.